Hi Timur.
I am trying to upgrade to the latest version so doing a whole new install (3.3.1)
Just having an issue with QT and Windows. Am I missing something here? I thought I should just be able to unzip and run eg. 10.afwatch.cmd.
Tried on a few machines and I just keep getting: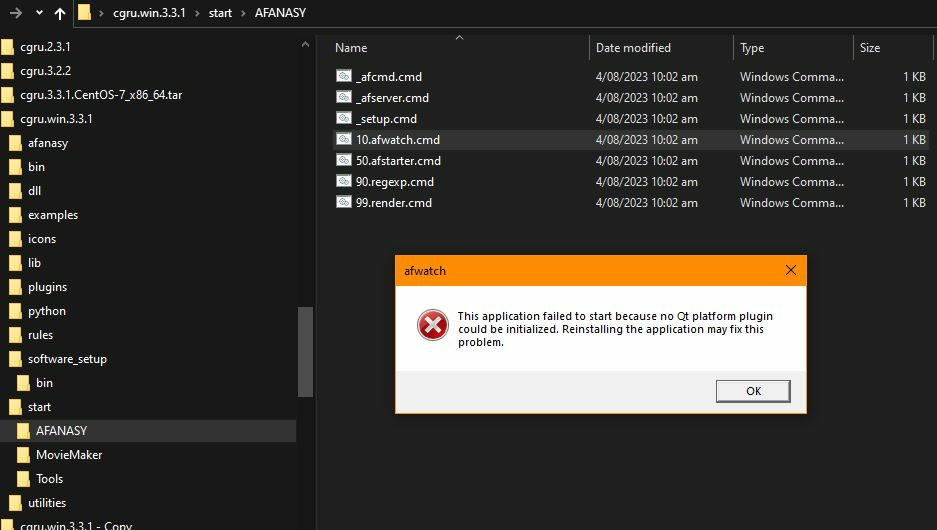 "This applications failed to start because no Qt platform plugin could be initialized. Reinstalling the application may fix this problem."
Tried 3.1.1, and same. Works fine with our current 2.2.2 install (yes, we are a long way behind

)
Thoughts?
Thanks Timur,
Jono